— deutsche Version unten — 
Dear friends, colleagues and supporters,
I have started an indiegogo-crowdfunding-campaign (Indiegogo: Dreamtime)  to raise money to fund the production of new work that I'll be creating during a four months road trip up the Australian east coast and a visit to the Ayers Rock region.
Ever since I first read about Aborigines and their dreamtime stories and mysterious walkabout tradition fifteen years ago, I wanted to learn firsthand about their mythology, spirituality and connection to nature.
In the meantime I have become a photographer and visual artist and am equipped to investigate those themes in a creative way, thereby laying the groundwork for my further artistic development. Along the way of a 4000 km trip from Melbourne to Cairns I'll be collecting stories about Australians and their take on life, spirituality and nature. By taking photographs of people and landscapes I want to create a visual narrative that illustrates the connection between Australians and their land.
I want to share this experimental exploration with you and take you on an inspirational journey. You can be part of the experience in a variety of ways, i.e. receive postcards from the road, enjoy lengthy travel reports or purchasephotographic prints.
I am looking forward to taking you with me on this journey and sharing the beauty and the wisdom of Oz with you. Thank you for your contribution.
Lots of love, Kristin
BE PART OF THE JOURNEY
I need to raise a minimum of 4000 Euro in four weeks.
80 Percent of the money goes towards the travel costs for the production of new artistic work.
1500 Euro flights + insurance
2000 Euro car + petrol for the 4000km trip
500 Euro cost of film, film development, photo paper etc.
In return, I am offering the following:
Creative postcards from the road
Lengthy digital travel reports filled with inspiring stories and pictures from the journey
A calendar in A3-format for 2017 with new photographs from Australia
Portrait commissions for those in the Berlin/Brandenburg area
Signed 8×10 inch prints on Kodak Royal matte paper with a quarter inch border on top and sides. All prints come signed with a personal thank you note.    
The campaign and all the perks can be found here: http://igg.me/at/dreamtimeaustralia
————————————————————————————————————————————————————————–
Everyone who wants to support this project but doesn't want to go through Indiegogo, can also purchase the perks directly through me. Simply send an email to info@kristinhoell.com with a description of what you want to buy and I'll give you my bank details, so that you don't have to register with Indiegogo.
—————————————————————————————————————————————————————————

HELP SPREAD THE WORD!
Whether you can contribute or not, thank you for your support. Please email this campaign (http://igg.me/at/dreamtimeaustralia)to people who might be interested in contributing and collecting my work.  Please also post this campaign on your Facebook, Twitter, Instagram, or Blog pages. Spreading the word is equally as effective as donating! Thank you.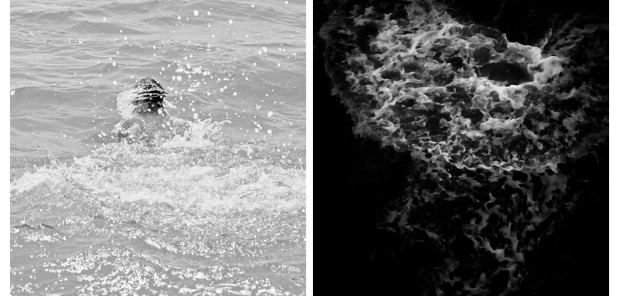 ABOUT KRISTIN HOELL
Kristin Hoell is a photographer and visual artist based in Berlin, Germany. She received her MA's in Photography from the University of Brighton and the University of Art and Design Halle Burg Giebichenstein. Her work has been exhibited in several group shows in Europe (i.e. Photographers' Gallery London, SIM Gallery Reykjavik, Künstlerhaus 188 Halle/Saale, WhiteBox Munich, Sur La Montagne Berlin). She recently had a solo show at ReTramp Gallery in Berlin.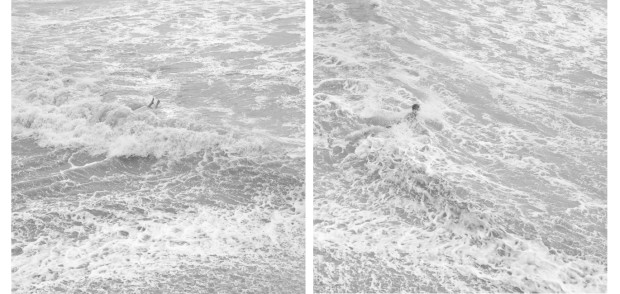 If you have any questions you can reach me by email:info@kristinhoell.com  erreichen.
————————————————————————————————————————————————————————–

Liebe Freunde, Kollegen und Unterstützer,
um die Produktion neuer künstlerischer Arbeiten zu finanzieren, die ich während einer viermonatigen Reise entlang der australischen Ostküste und während eines Besuchs der Ayers-Rock-Region herstellen werde, habe ich eine Indiegogo-Crowdfunding-Kampagne (Indiegogo Dreamtime) gestartet.
Seit ich vor fünfzehn Jahren zum ersten Mal von den Aborigines und ihren Traumzeit-Geschichten und mysteriösen Walkabouts gehört habe, wollte ich aus erster Hand mehr über ihre Mythologie, Spiritualität und Verbindung zur Natur erfahren.
In der Zwischenzeit bin ich Fotografin und visuelle Künstlerin geworden und bin gut darauf vorbereitet, diese Themen auf kreative Weise zu erforschen, um damit auch den Grundstein für meine weitere künstlerische Entwicklung zu legen. Während der 4000 Kilometer langen Reise von Melbourne nach Cairns werde ich Geschichten über Australier und ihre Sicht auf das Leben, Spiritualität und die Natur sammeln. Ich werde Fotografien von Menschen und Landschaften anfertigen, mit denen ich visuell von der Verbindung zwischen Australiern und ihrem Land erzählen möchte.
Ich möchte meine Erfahrungen gern mit Dir teilen. Du kannst auf verschiedene Art und Weise Anteil an dieser inspirierenden Reise nehmen, z.B. erhalte Postkartenvon der Reise, genieße lange Reiseberichte oder kaufe Fotografien.
Ich freue mich sehr darauf, Dich mit auf dieses Abenteuer zu nehmen und die Schönheit und Weisheit von Australien mit Dir zu teilen. Danke für Deine Mitwirkung.
Alles Liebe, Kristin
SEI TEIL DER REISE
Das Kampagnenziel ist, in vier Wochen 4000 Euro zu sammeln.
80 Prozent des Geldes fließt in Reisekosten für die Produktion neuer künstlerischer Arbeiten.
1500 Euro Flüge + Versicherungen
2000 Euro Van + Benzin für den 4000km-Trip
500 Euro Kosten für Film, Filmentwicklung, Fotopapier etc.
Im Gegenzug biete ich Folgendes: 
Kreative Postkarten von der Reise
Ausführliche digitale Reiseberichte voll mit inspirierenden Geschichten und Bildern von der Reise
Einen A3-Format-Kalender für 2017 mit neuen Fotografien aus Australien.
Porträt-Sessions in Berlin/Brandenburg
Signierte 20×30 Zentimeter große Fotoabzüge auf Kodak Royal matt mit zirka 0,5 Zentimeter Rand ums Bild. Alle Fotografien werden mit einer persönlichen Dankeschön-Notiz verschickt.  
 Alle Infos zur Kampagne gibt es unter: http://igg.me/at/dreamtimeaustralia
————————————————————————————————————————————————————————–
Für all jene, denen Indiegogo zu kompliziert ist: Alle Angebote können auch direkt bei mir erworben werden. Einfach eine Mail an info@kristinhoell.com schicken, mit der Beschreibung dessen, was Du gerne kaufen möchtest, dann sende ich Dir meine Bankdaten und Du musst Dich nicht extra bei Indiegogo anmelden.
—————————————————————————————————————————————————————————

BITTE WEITERSAGEN
Egal, ob Du einen Beitrag leisten kannst oder nicht, vielen Dank für Deine Unterstützung. Bitte maile diese Kampagne (http://igg.me/at/dreamtimeaustralia) an Menschen, die daran interessiert sein könnten, die Aktion zu unterstützen oder meine fotografische Arbeit zu sammeln. Bitte poste die Kampagne auch auf Deiner Facebook-/Twitter-/Instagram- oder Blog-Seite. Weitersagen ist so effektiv wie eine finanzielle Unterstützung. Vielen Dank.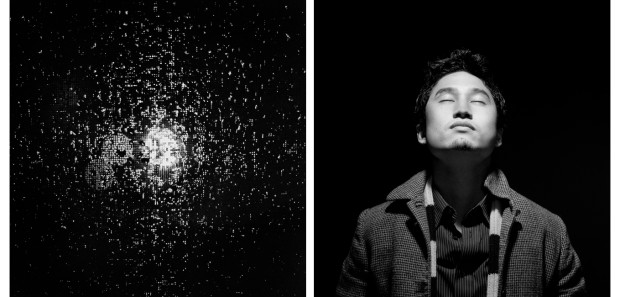 ÜBER KRISTIN HOELL
Kristin Hoell ist eine Fotografin und visuelle Künstlerin aus Berlin. Sie hat ihre Master-Abschlüsse in Fotografie von der University of Brighton und der Kunsthochschule Burg Giebichenstein Halle erhalten. Ihre Arbeiten sind europaweit in verschiedenen Gruppenausstellungen gezeigt worden (z.B. Photographers' Gallery London, SIM Gallery Reykjavik, Künstlerhaus 188 Halle/Saale, WhiteBox Munich, Sur La Montagne Berlin). Sie hatte kürzlich eine Einzelausstellung in der ReTramp Galerie in Berlin.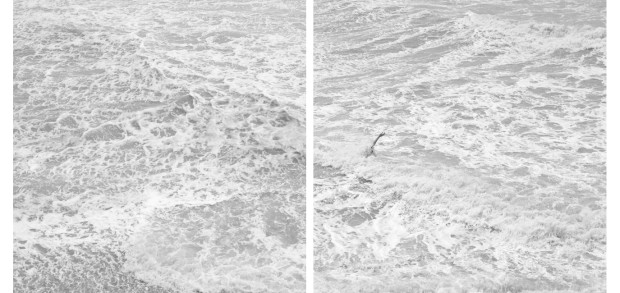 Bei Fragen kannst Du mich jederzeit per E-Mail erreichen: info@kristinhoell.com